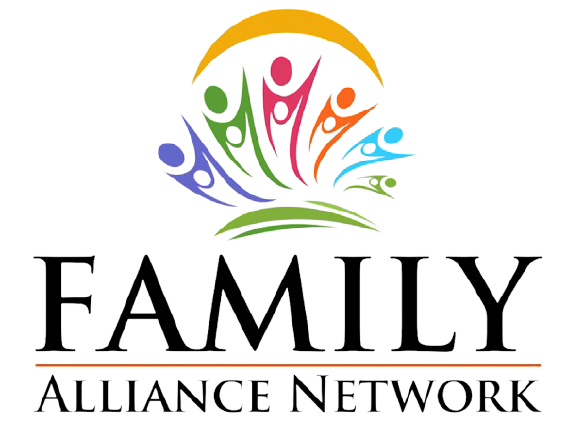 Home & Community Based Services (HCBS) Mental Health Provider in Houston, TX and surrounding area.
Our Services
Family Alliance Network, LLC is an Home & Community Based Services (HCBS) Mental Health Provider…those services include Behavioral Health & Case Management. We have been credentialed by and maintain contracts with State of Texas Medicaid, Molina Healthcare, AmeriGroup, Aetna Behavioral Health, Beacon, Community HealthChoice, and, Superior Health Plan.
Our South Carolina Site has been credentialed and maintains contracts with State of SC Medicaid, Molina Healthcare, WellCare of SC and BlueChoice.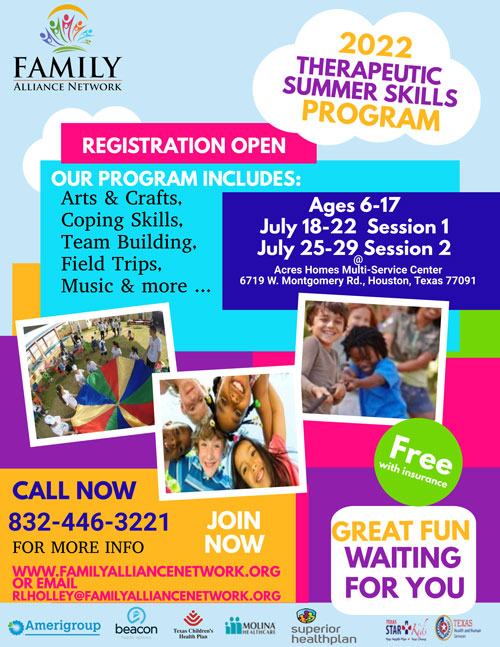 PSR-PsychoSocial Rehabilitation
Psychosocial Rehabilitative Services are social, behavioral, and cognitive interventions provided by members of a client's therapeutic team that build on strengths and focus on restoring the client's ability to develop and maintain social relationships, occupational or educational achievement, and other independent living skills that are affected by or the result of a serious mental illness.
TCM-Targeted Case Management
MH-Targeted Case Management services are furnished to assist clients in gaining access to needed medical, social/behavioral, educational, and other services and supports. TCM Services include,but are not limited to making referrals and performing other related activities, such as scheduling an appointment on behalf of a client, and helping eligibles client obtain needed services and supports.
Skills Training & Development
Skills Training and Development are supportive interventions that focus on the improvement of communication skills, appropriate interpersonal behaviors and other skills necessary for independent living or, when age appropriate, functioning effectively with family, peers, teachers, and others.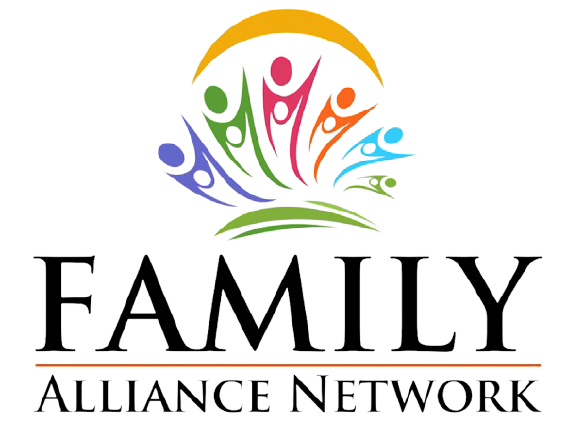 Mission Statement
It is the Mission of Family Alliance Network, LLC to develop a network of alliances with those we serve…individuals, youth and families,the community and collateral entities through the provision of therapeutic, diverse, and comprehensive services that will empower individuals, solidify families, impact the community and change lives.
Our Business
Carolina Family Alliance is the sister agency of Family Alliance Network-NC located in Charlotte, NC. We provide Mental & Behavioral Health Services in both North and South Carolina.
Family Alliance Network-TX was officiated in Houston in 2017, and is operated by a team of Mental Health Professionals with more that 25 years of direct care, clinical and human service experience.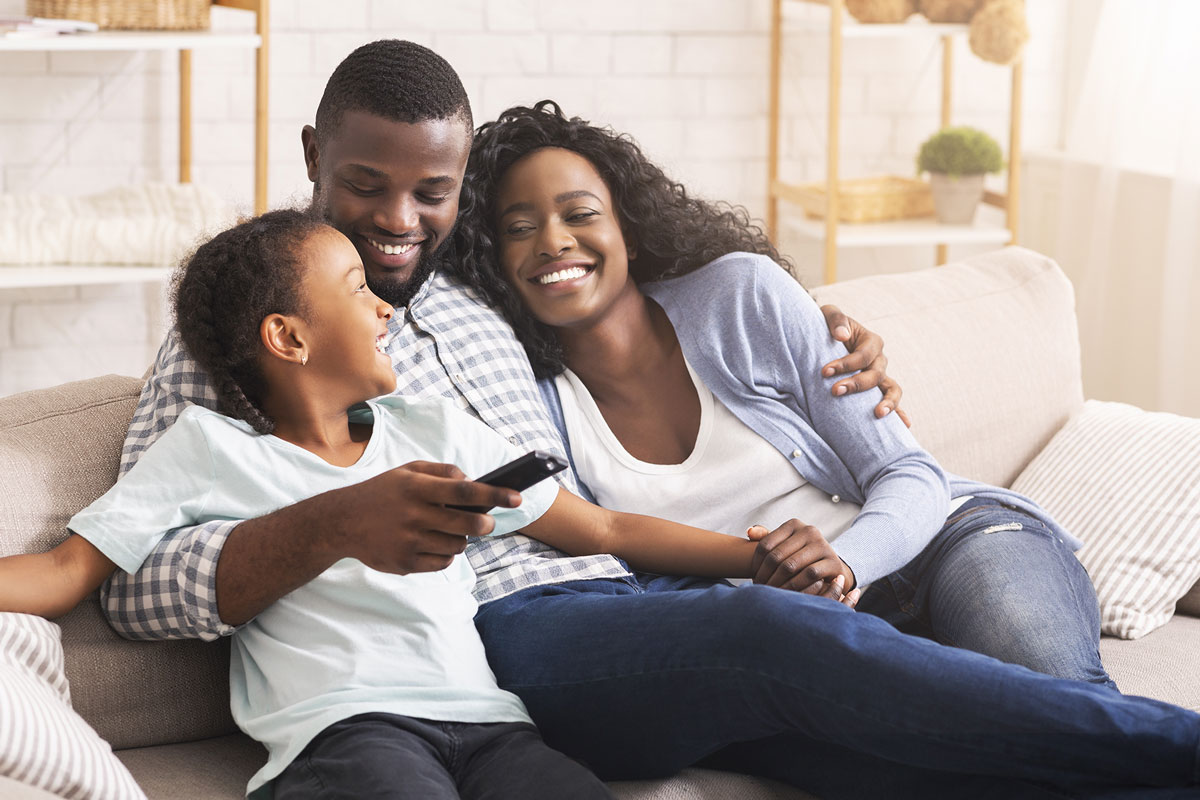 Human Rights
We believe that quality of service and care is a right, not a privilege. We respect the right of all people and those we serve.
Family
We believe that family is the singular most significant factor in influencing human identity. " Family" is defined in many different ways, and is not limited to the boundaries of biology and/or marriage.
Quality of Service
We are committed to excellence and accountability. We provide only the highest level of service possible to the individuals, youth and families that we serve.
Diversity
We respect the uniqueness of each individual, youth, and family that we serve; we believe that diversity and inclusion is a valuable community asset.
Human Development
We believe that all members of the community should have the opportunity to develop to their fullest potential.
Alliances
We value alliances with policy makers, other service providers, and clients to develop programs and provide services that improve the quality of life in our community.
Organizational Culture
We value a work environment that nurtures professional growth, team work, risk-taking, creative dissent and trust among staff.
Wisdom
We learn from each other and acknowledge that there are many ways to learn.
Best Practice
Best practice is the treatment mode that we operate by. We believe that Best Practice + Best Quality=Best Service.
We understand that, identifying a Mental Health provider and/or professional(s) can be an overwhelming and confusing task. Our overall goal is to help you identify what is going to work best for you and/or your family.
You need to feel 100% comfortable with who YOU choose as your provider—finding the right provider is important to establishing a therapeutic rapport and ensuring that you are going to receive the best service. Remember that your service provider works for YOU!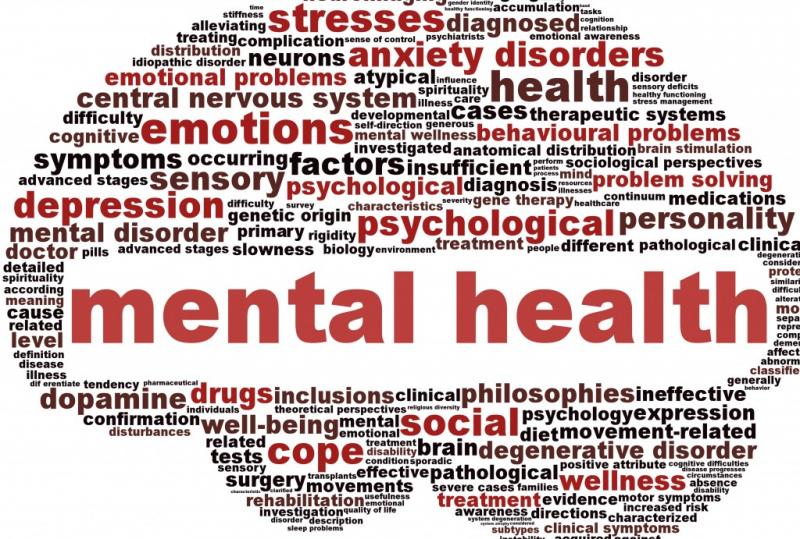 The following list provides some basic questions that you may want to ask a Service Provider, Qualified Professional and/or other Clinician when trying to identify a Service Provider. 
Ask potential providers:about their level of education, training, licensure (if applicable), years of experience, memberships of and/or any professional associations, and, whether they specialize in certain disorders or age groups? For example, some providers only provide Child & Adolescent services;some may specialize in eating disorders.
Do the clinicians that will be working with you and/or your child have specific training in an evidenced based model (if so-when, where, by whom and for how long)?
Does the individual clinician participate in ongoing clinical supervision/does the service provider agency provide ongoing clinical supervision, including how models of fidelity are monitored?
Which evidenced-based approach(es) do the clinicians or the service provider agency use when providing services?
How are cultural competency and any additional special needs issues addressed?
Do they offer assistance and/or services for people with limited english proficiency?
We have also include links to some useful websites, that may offer additional information and clarification to any questions that you may have:
Family Alliance Network provides Mental and Behavioral Health Services in the States of Texas, South Carolina and North Carolina.
One of our 2020 goals was to expand our services into other targeted service areas in Texas, and to establish ourselves as a service provider in Alabama. Unfortunately, due to the uncertainty of the COVID pandemic, we weren't able to open those target locations.
Family Alliance Network's intention is to still meet those goals, as planned once we can ensure and meet safety guidelines. We will be expanding our service area to include Dallas, TX; Montgomery and Birmingham, AL in the VERY near future!
Houston, TX-NW
5206 Cypress Creek Pkwy. Suite 104
Houston, TX 77069
Phone: 832 446-3221
Houston, TX-SW
2500 Wilcrest Dr. Suite 323
Houston, TX 77042
Phone: 832 426-3393
Rock Hill, SC
331 E. Main St. Suite 212
Rock Hill, SC 29730
Phone: 803 368-5007
Contact Us
Thank you for visiting our site—it is our hope that most of your questions were answered here. If not, we encourage you to contact us directly. A member of our professional team will respond to all queries within 24 hrs. of receipt.
Se habla español!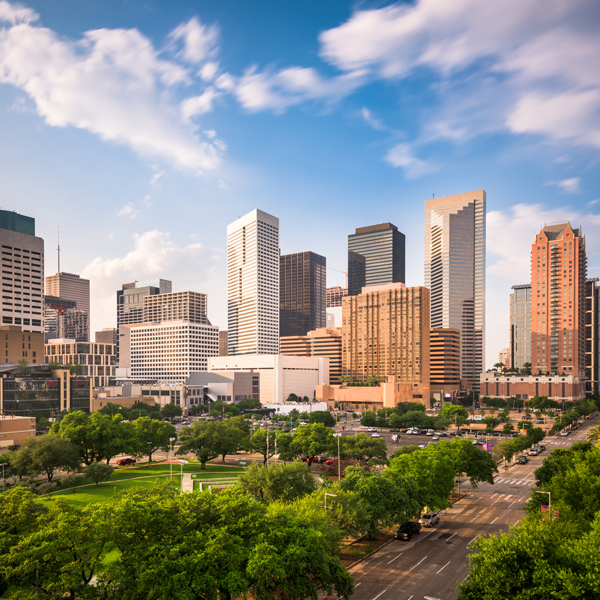 Need More Information?
Hopefully, you were able to find the answers that you needed within our site, or through one of the links referenced on the site.If not, that's ok. Feel free to contact us, with any additional questions or concerns that you may have.
You may contact us directly during normal business hours; you may, also, leave a message, or send an email after hours.
(Please, be advised that all inquiries are confidential.)